As Corey Smythe-Jones continues to manipulate Harlow Robinson on Neighbours, a new villain has emerged.
Corey, who first appeared in the show's London-based episodes in March, is currently executing a wicked scheme to entice Harlow to join the Restoration Order cult.
Prue Wallace, Harlow's mother, was a member of The Order before she died, and the nefarious organisation is hell-bent on keeping the family link alive.
Harlow is still unaware that she is in danger, but how much longer can Corey keep his sinister plans hidden? This is everything we know right now.
The story so far
Corey and his hidden collaborator Christabel devised plans to hold Harlow and Freya Wozniak hostage for "conversion therapy" in Tuesday's episode of Neighbours.
Harlow and Freya have been identified by the Order as ideal new recruits for the cult, and they'll go to any length to pull them in.
Corey has been systematically turning Harlow against her friends and family. Following the exposure of her affair with Ned Willis, Harlow was already in a vulnerable position, but Corey has been asserting his authority by discreetly spiking her beverages with medications.
Harlow's uncle David Tanaka has grown suspicious of Corey's behaviour in recent episodes, putting pressure on him to accelerate his intentions.
Chloe Brennan is going to begin investigating the recent Fashion Week event, which was also orchestrated by Corey.
Corey persuades Harlow to accompany him on an unplanned excursion to Ramsay Street on Wednesday. Harlow is unaware that Corey intends for her to never see her family again as she leaves.
When is Corey Smythe-Jones going to be exposed?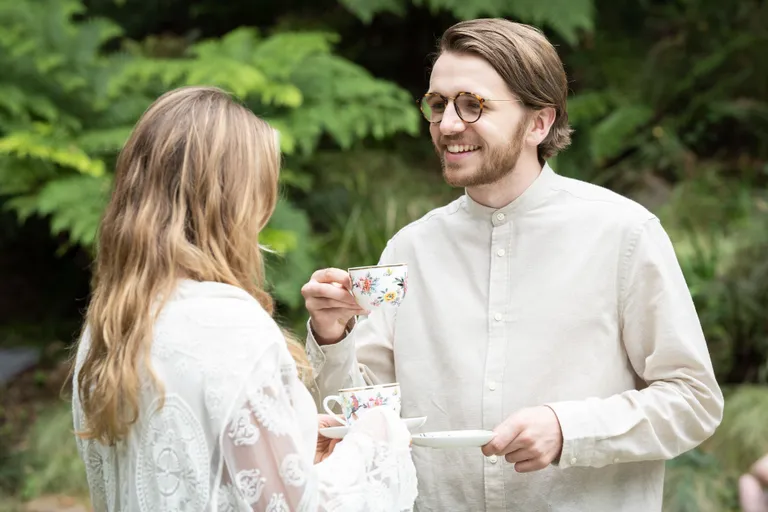 In the upcoming episodes, Corey confines Harlow to an isolated cottage and continues to drug her in secret. Harlow is completely oblivious that she is in danger, assuming Corey to be a friend.
Freya's recent discomfort over Christabel's behaviour deepens when she notices Harlow's cardigan in her car back on Ramsay Street.
Freya decides to look into it and goes to the cottage, where she discovers Harlow in a daze from Corey's medications.
Freya is attacked by Corey, who knocks her unconscious before she can react.
Corey ties up Freya while she is still out cold and then focuses on getting Harlow to a different place.
Freya manages to get free and is discovered by David and Levi Canning. The three of them set out in search of Corey, hoping to save Harlow in time.
When Harlow escapes from Corey, everyone is relieved, but the horrible monster manages to go.
Back in Erinsborough, Christabel is questioned, but she denies any knowledge of Corey's whereabouts.
Harlow is irritated by this because she deserves justice after her trauma.
What happens after that?
Details on what occurs after next week's episodes are being kept under wraps for the time being, although it seems unlikely that Neighbours will leave us hanging by not concluding the storyline.
With Corey still on the loose, fans will have to wait and watch if he continues to pose a threat to Harlow – or if he should be concerned if Harlow succeeds in turning the tables with her struggle for justice.
Neighbours executives also stated this week that Harlow will depart the programme before the finale.
After recording her final scenes for the programme, Jemma Donovan, who played Harlow, has left Melbourne.
This raises the question of whether Harlow will be able to find happiness following her ordeal with Corey.