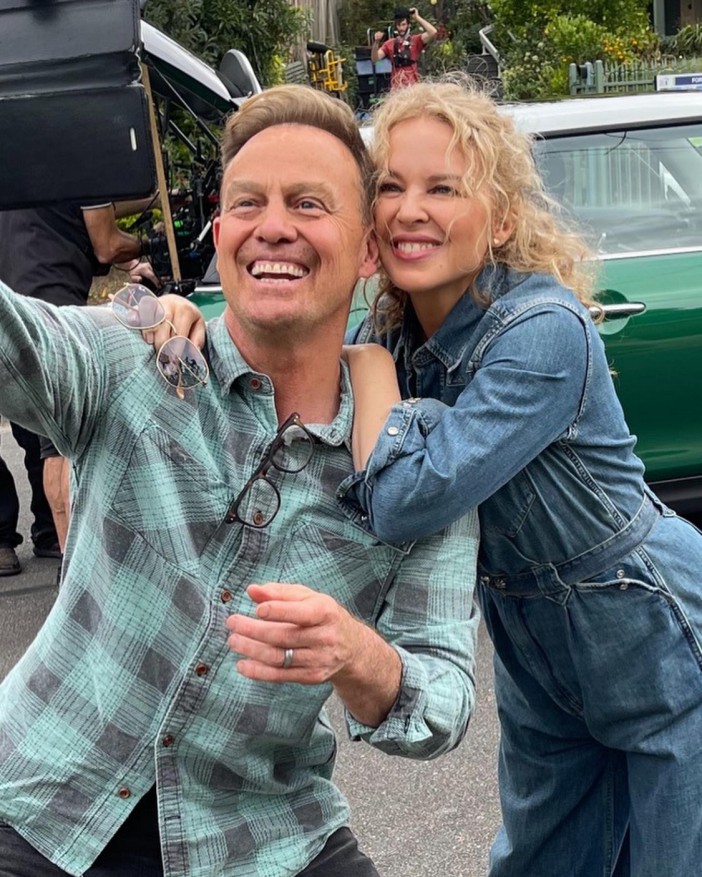 Jason portrayed Scott Robinson, while 55-year-old pop icon Kylie played Charlene Robinson.
Before appearing together again for the series' final episode on Channel 5 last year, the two left Neighbours together in the late 1980s.
Jason has now admitted that the producers of the revived serial asked him to take part.
The Especially for You actor claimed, in an interview with Scott Mills on BBC Radio 2, that he had been given the opportunity to record the new theme song.
He stated, "They asked me about recording the Neighbours theme tune for this new version."
Jason completed his sentence as Scott began to wonder if he was doing it.
And I declined, he continued, feeling that the moment had already passed and we had accomplished our goal.
"They can't change it now, can they? " Scott retorted. It must be the same while also being different.
"No, [but] I don't even know what it is," Donovan replied. Perhaps a trance version?
Jason acknowledged that he would reject the deal when asked if he still would.
On September 18th, Neighbours' brand-new season premieres on Amazon Freeview.