Aaron's (Matt Wilson) and David's (Takaya Honda) relationship has been strained for some time, but have things become so bad that David cheats on his partner in Neighbours? That's a significant amount of money.
Aaron went behind David's back in an attempt to adopt Abigail, and David expressed his displeasure with Aaron. His face was laced with betrayal. This seemed to have positioned them on a precipice.
As Chloe's (April Rose Pengilly) birthday celebration approaches, she takes advantage of the opportunity to speak with Aaron and nudges her obstinate brother to speak with his husband. Aaron realises she's correct and prepared to take the fall, but just before he does, he makes an unexpected discovery.
Aaron discovers that David has been confiding in his friend Dean about their marriage. Aaron is enraged and feels betrayed, while David is taken aback by his outburst. Is he taking things too far? Not yet, at least.
David is embarrassed around his other half because he knows he's wrong and is anxious to make amends. He recommends that they get away from it all and spend some quality time together without interruptions. Aaron, on the other hand, isn't ready to accept the olive branch.
In fact, Aaron has a sneaking suspicion that something is up with Dean and David. He confronts David, telling him that his acts are terrible, and that Aaron can no longer bear it. He orders that he stop communicating with Dean. David is enraged at being told who he can be friends with, which is usually a lose-lose position in any relationship, but he recognises the importance of his marriage and vows to keep their friendship a secret in the future.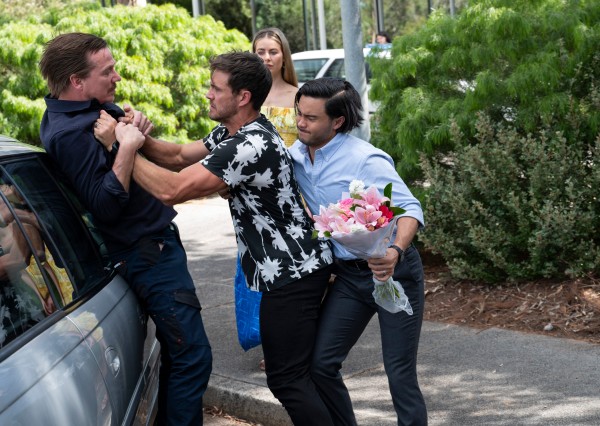 It's a promise he won't be able to keep. He cracks under the pressure of not being able to offload, and before he realises it, he's confiding in Dean once more. They're coming closer, and Aaron appears to have something to be concerned about. Is David going to make a mistake?
Scenes will begin airing on Channel 5 on Monday, February 28.