The turmoil on Home and Away keeps getting worse as Kirby and Theo keep fighting and Felicity's attacker is eventually taken into custody.
When Theo finds out that Kirby can surf, he feels deceived, but she reassures him that their relationship is finished and that their interactions are only business-related.
Theo then begs Justin to allow him to miss the upcoming band meeting.
When Justin offers to buy Theo breakfast after breaking up another altercation on the beach, he gets the unfortunate news that the location of Lyrik's next performance has been cancelled.
Remi walks up to Theo and extends an olive branch after giving Kirby some hard words about how her romantic life is hurting the band.
She tells her ex-boyfriend why she stopped surfing, explaining that she was in a horrible accident and almost lost her life.
Not long later, Justin calls an urgent band meeting to inform Lyrik that they have a show scheduled for that very night at the Palais Metro.
When the band gets together, there's absolute mayhem, but after some persuasion from Remi and Justin, everyone gets on board.
At the release, Lyrik's new album is well received, and they get ready for a Q&A.
After being asked a question, Kirby intervenes to save the day as Theo freezes.
Although Theo is appreciative, he later confides in Justin about how ashamed he felt.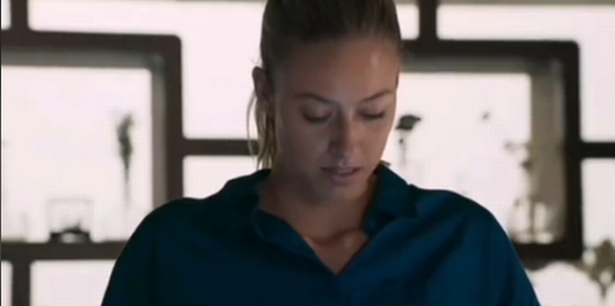 Tane reassures a nervous Felicity in another scene that the film hasn't been released by anyone.
Afterwards, Tane discovers that Felicity used the money she borrowed from Cash to pay her assailant after hearing Eden express worry about it.
Felicity gets another SMS from her blackmailer requesting twenty thousand dollars, just as Tane had anticipated.
Felicity is excited to see Lyrik perform live—her first show since being attacked at Battle of the Bands.
She doesn't have to wait long until she panics and bolts, haunted by memories of the night she was attacked.
Tane finds a message from his wife the next morning that reads, "I'm not going to be a victim anymore." Don't hate me, please.
Felicity does as her blackmailer says and deposits the cash that Cash left her in a distant trash can.
She is able to take multiple fast shots of the man who has been threatening her from her car.
She later tells Tane and Cash that she has video footage of her attacker's face and licence plates.
Later, when Rose is on her way to make an arrest, Cash wonders why Felicity failed to inform him of the situation.
Felicity confronts her assailant as Rose guides the blackmailer into the station while she makes her case to Cash.
Rose admits during questioning that forensics had discovered encrypted files on his phone, proving Felicity wasn't the only victim.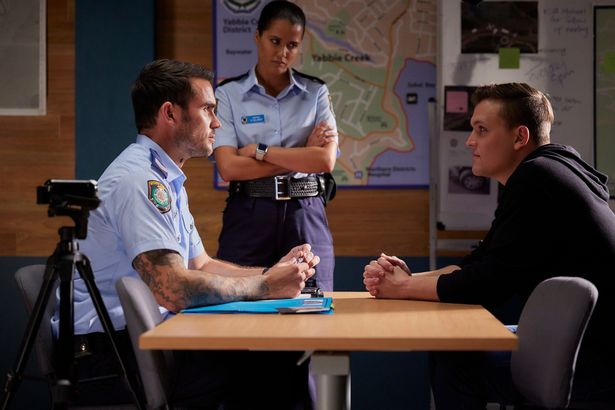 Later, when Cash tries to get a DNA sample, Jeremy makes fun of him.
John is concerned about Alf across the bay after a string of strange incidents.
He summons everyone to the surf club for a "extraordinary general meeting," but Alf recognises his charade when no one else shows up.
John, nevertheless, is convinced that something is wrong with Alf and thinks he has been having hearing problems.