The long-running Australian soap opera Neighbours is being terminated after 37 years, over 8,800 episodes, and more stormy romances, nasty break-ups, and heartbreaking reunions than you can shake a stick at. The serial debuted on Australian television in 1985 and followed the lives of the family that lived on Ramsay Street, a regular street in a fictional Melbourne borough. The series began with modest ratings, but it quickly grew in popularity and became a major export success, quickly garnering a devoted following in the United Kingdom after its launch in 1986.
Neighbours, which aired on BBC1 in the early evening, was a hit with both schools and parents, and its ratings skyrocketed. It was not uncommon to have audiences of over 20 million people (about a third of the population). The strange disappearance of Harold Bishop and Scott Robinson and Charlene Mitchell's will-they-won't-they wedding became water-cooler TV moments. Neighbours is a popular soap opera that is now broadcast in over 60 countries, including Canada, New Zealand, Germany, Ireland, and the United States (where it was briefly taken up by Hulu). Here's why we'll miss it when it's gone.
One of the World's longest running Soaps
It's uncommon to discover a soap show with as much enduring impact as Neighbours. The show has had to deal with drop-offs in ratings, channel changes, and the sudden loss of established cast members due to sickness. When the BBC dropped the soap from their schedules in 2008, Channel 5 not only picked it up, but also took the unusual step of paying the show's Australian production company to keep it on the air. Channel 5's ratings increased as a result of the risk. It's no wonder that the show's approaching demise is being felt most acutely in the United Kingdom, where it continues to have a passionate following.
A Channel 5 spokeswoman said in an official statement to Digital Spy:
"After this summer, Channel 5 will no longer broadcast Neighbours. We'd like to congratulate the cast, Fremantle, and the entire production crew for their excellent work on this landmark series, which has been a much-loved part of our schedule for more than a decade."
For many actors, Neighbours was their big break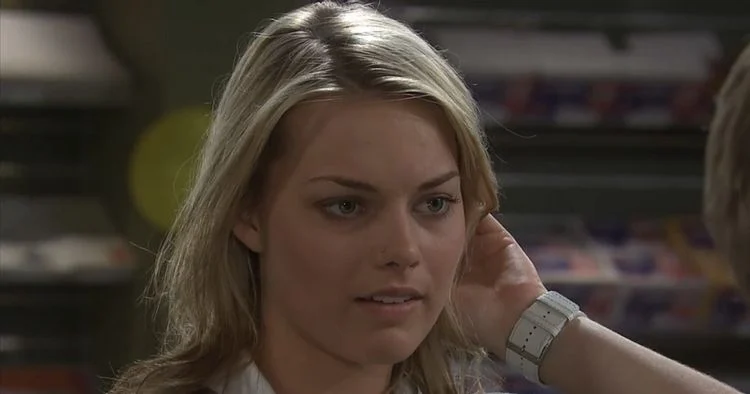 The number of Australian actresses who received their first acting roles on Neighbours is just too big to list here. Kylie Minogue, who joined the series in 1986 as fresh-faced car mechanic Charlene, was one of the early successes. Her girl-next-door persona, combined with her on-screen chemistry with Jason Donovan (who would go on to huge West End success with stage shows Joseph and the Amazing Technicolour Dreamcoat and The Rocky Horror Show), made her an instant teen heartthrob, and she went on to support roles in Moulin Rouge! and San Andreas. Meanwhile, Donovan's character Scott was best friends with Mike Young, who was played by none other than a 19-year-old Guy Pearce, more than a decade before he became famous for films like L. A. Confidential, Prometheus, and The King's Speech.
Many more well-known celebrities followed. Natalie Imbruglia, who played Beth Brennan in almost 250 episodes in the early 1990s, went on to become a multi-platinum pop sensation with her albums Left Of The Middle and White Lilies Island, and co-starred with Rowan Atkinson in the James Bond spoof Johnny English (2003). Margot Robbie also received her big break on the programme, with a one-off appearance impressing producers so much that the character, Donna Freedman, was added to the main cast. I, Tonya (2017) and Bombshell (2019) earned her a rich Hollywood career and Academy Award nominations. Of doubt, Australian actors will continue to find their way to the top, but Neighbours' demise also marks the end of a rite of passage for many aspiring actors.
The Neighbors Had It All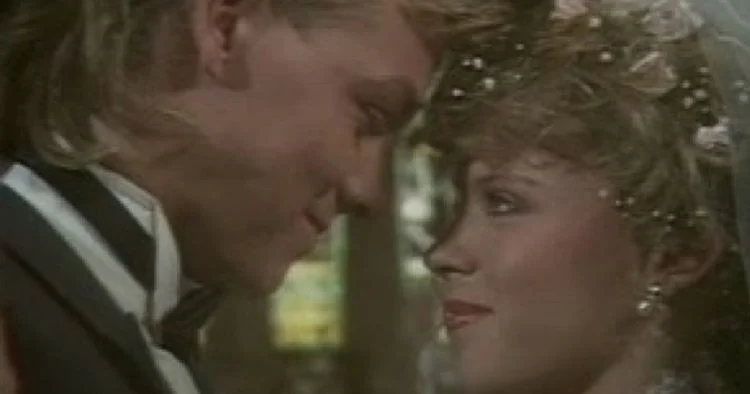 Seriously. Characters are exposed to tremendous strife, even by soap opera standards, in a television genre where pals are constantly falling out and making up. Harold Bishop's experience, who originally appeared on the show in 1987, is an early example. Harold married Madge, his high school sweetheart, after a revived passion, only to be swept out to sea during a seaside walk with his new wife in a 1991 episode. He reappeared on the show five years later, with amnesia.
Drug addiction, unexpected illnesses, moral issues, gambling, and infidelity have all appeared in recent episodes. In 2014, Ramsay Street was struck by a tornado in a highly publicised event hailed for its excellent production standards and tight ensemble performance.
But it's not all doom and gloom. Last month, a spokeswoman for Fremantle Australia stated that the production firm had no choice but to "rest" the show due to Channel 5's looming withdrawal of funding. This gives fans hope that the cameras will return to the sunny, friendly environs of Ramsay Street in the near future.