Terese Willis' estranged mother will visit Ramsay Street.
Maria Mercedes will debut as Estelle Petrides next week.
Terese's estranged husband Paul Robinson and Estelle arrive as tensions rise.
Terese is enraged when she learns Paul has hidden assets for their divorce.
Terese explores a strategy to get back at Paul for cheating her out of a fair payment. She eventually realises it's not worth falling to Paul's level.
Terese's focus turns when she unexpectedly meets Estelle in Erinsborough.
Terese is disturbed by the unexpected family reunion, even though Estelle insists she is there to help her.
Terese finds out Estelle is homeless when she calls her brother Nick.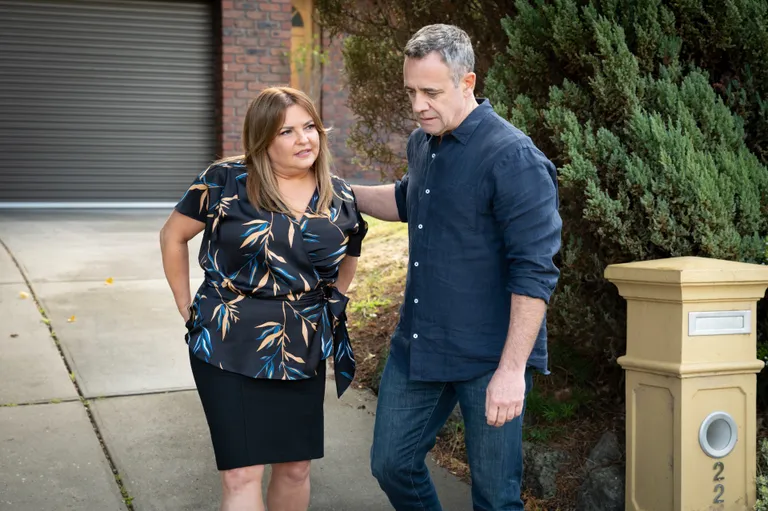 Terese wants to rebuild her connection with Estelle, but it's unclear if she'll ever trust her.
The show has rarely examined her family history, with the exception of Terese's brother Nick in 2015.
Terese's relationships with Paul and her new partner Glen Donnelly will take twists and turns in the coming weeks.
Maria Mercedes played Carmella Cammeniti's mother Lucia from 2004 to 2007.