Next week on UK television, Kirby Aramoana opens up to Mackenzie Booth, revealing new information from her past.
Kirby tells Mac about her hidden love of surfing, which she hasn't previously shown to any of her new Summer Bay companions.
As tensions between Kirby and her ex-boyfriend Theo Poulos, who are still bandmates in Lyrik, rise, the discovery is made.
Justin Morgan takes up his responsibilities as Lyrik's manager after stepping aside recently to deal with Andrew Lawrence's problems.
While praising Kirby for managing the group while he was away, Justin also accuses her of unfairly giving Theo the majority of the publicity obligations as payback for their breakup.
When Kirby hears this critique, he doesn't take it well and says that since Theo is the band's frontman, it's only normal for him to dominate promotional events.
Leah Patterson, Theo's aunt, intervenes and tries to mediate peace after learning that the conversation wasn't successful. Leah, on the other hand, leaves Kirby feeling patronised, making the predicament much worse.
When Kirby makes the decision to leave the Diner because she no longer wants to work with Leah, things reach a breaking point.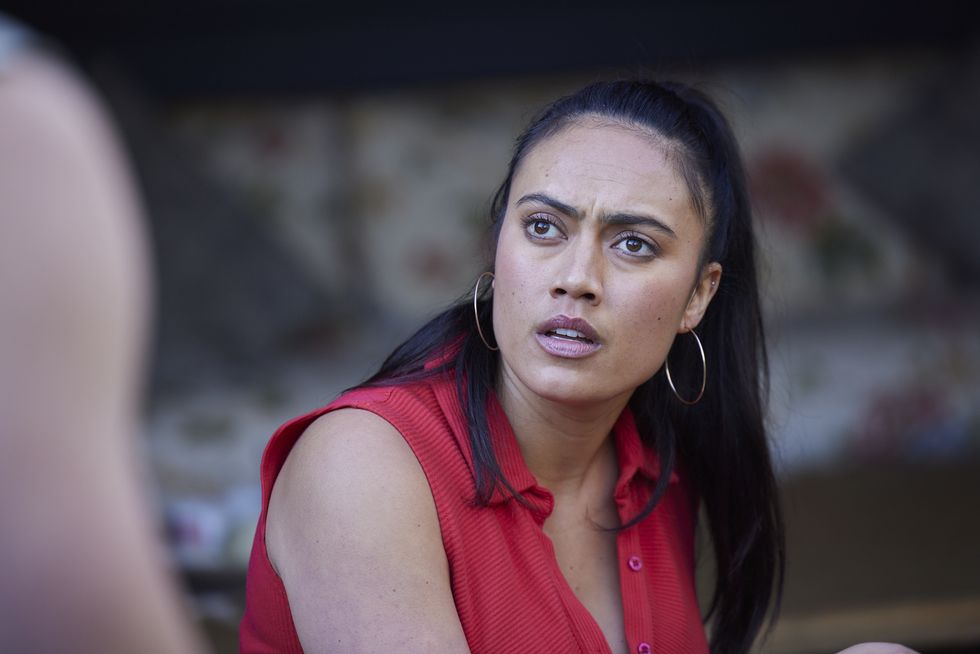 She also makes it obvious to Theo and Justin that their friendships are gone and that their future interactions will only be business-related.
Kirby tells Mac that she used to be a good surfer as she heads to the beach to get away from her worries. When she once found herself in danger in the sea, her confidence was damaged, and she gave up her enthusiasm.
An anxious Kirby chooses to confront her anxiety after receiving encouragement from Mac and returns to the sea, with her encouraging friend keeping an eye on her as a precaution.
The strategy succeeds, as Kirby overcomes her apprehension and enjoys being in the water.
Theo is happy to see Kirby having fun, but he also wonders why she never disclosed her talent when they were dating, especially given his own interest in surfing. If Theo takes it personally and accuses Kirby of concealing secrets, might there be a new argument?