Emily Weir, who plays Mackenzie Booth on Home and Away, spoke to Digital Spy about her character's reaction to Ari Parata's death.
Recent episodes on UK television have looked at how Ari's death has affected his family and the rest of the Summer Bay community.
Mac muses on everything that was unresolved between her and Ari before he died in this week's Channel 5 scenes.
They were formerly a couple, but Ari reconnected with his ex-girlfriend Mia Anderson last year, and they split up.
"Mac is absolutely and completely grief-stricken," Emily told Digital Spy. It was fun to have that dynamic there.
"I suppose there was something safe about him for her because of what Ari and Mac had." He wasn't romantic or sexual in any way; he was simply a really kind guy, and they had a connection that obviously didn't last, but she admired him greatly.
"It was such a shock to lose him. She's perplexed as to why she's in such a state of pain, but I believe it's because she had such a close friendship bond with him."
"I don't think Mac had anything unpleasant to say about Ari in the end, even though their relationship ended horribly," she concluded. She was expecting his kid, and all of the feeling and anguish reminds her of the ectopic pregnancy.
"It's a very complicated grief she'd never known before." She's in a complete state of shock."
Dean Thompson, Mac's brother, tries to give her a different perspective on the situation in scenes airing tonight (April 19) on 5STAR's first look and tomorrow (April 20) on Channel 5.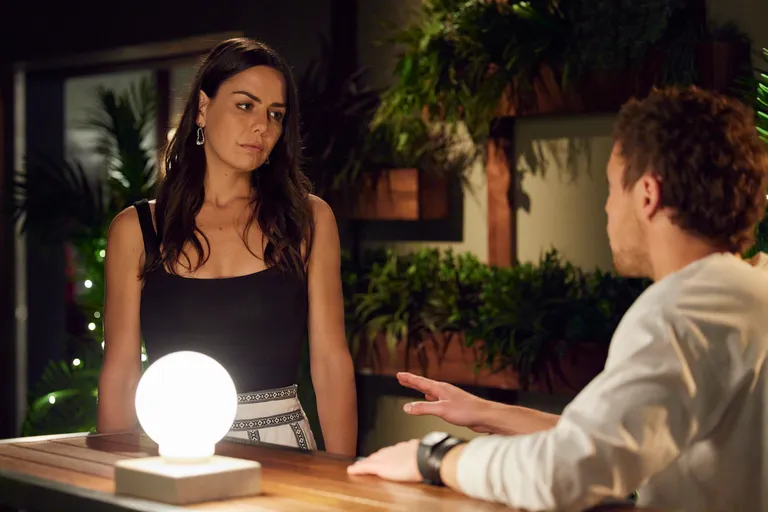 As Mac is surprised by the extent of her feelings over Ari's death, Dean suggests that she may need closure and to find her own way to say goodbye.
Mac then speaks to the departed Ari from the ocean shore, reflecting on their history together.