Fans were excited by two unexpected cameo appearances.
Ada Nicodemou's two closest friends have made cameo appearances in the well-liked Channel Seven program.
After visiting the set, Nicodemou shared on Instagram on Thursday that her mother and her aunt had "made the cut" and would be shown in a scene taking place in Palm Beach.
Nicodemou tweeted, "Had some special visitors on set this morning in #PalmBeach and they made the cut.
My mother and my aunt are now well-known.
In a video, Nicodemou and Emily Symons are shown walking together as they act out a scene, with her mother and aunt seated at a cafe table in the background.
Nicodemou also posted a series of photographs of her mum and aunt posing with fellow cast members Lynne McGranger and James Stewart.
Fans loved the special appearance by Nicodemou's nearest and dearest.
"Love it! How cool!" one fan wrote.
"Awwww this is too cute," said another.
"How special is that?" wrote a third.
"I will be on the lookout for them, I love the show."
"Hope they get paid their 'extras' fees," one follower joked.
"I love seeing your mum and aunty much much more than anyone famous," added another.
"Family is what it is all about."
After the Easter break, Nicodemou recently blogged about how much she was loving being back on the Home and Away set.
She posted two images of herself with co-stars Emily Symons (Marilyn Chambers) and Ray Meagher (Alf Stewart) in one post.
The pictures were captioned, "Nice to be back at Summer Bay House with the team."
One shows the group looking directly into the lens, while the other shows Nicodemou taking a selfie.
One follower referred to the trio as "the heart and soul" of the event and said that fans appreciated the photos.
Another person claimed that the three performers, some of whom have been on the program the longest, were the "lifeblood" of Home and Away.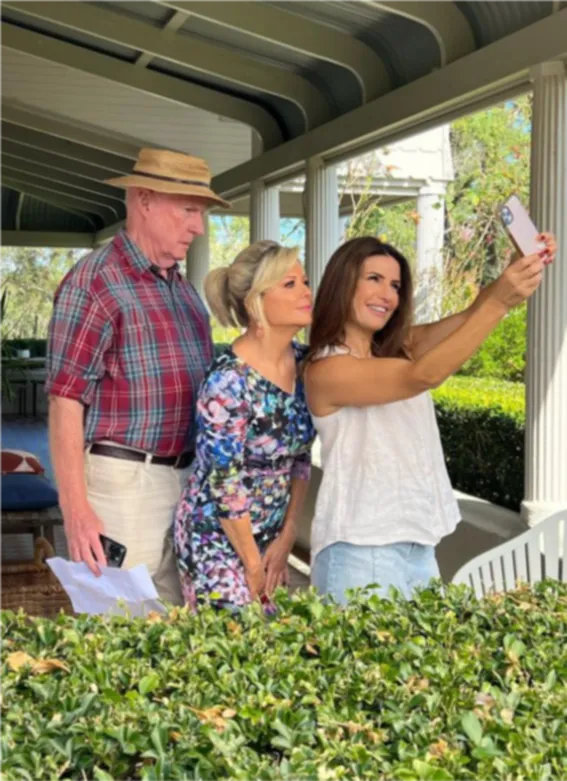 "Three of Home and Away's longest-running actors and actresses. Georgie Parker and Lynne McGranger are two more we're missing, a supporter pointed out.
Adding her own comment, McGranger wrote: "Awww miss you lot (but loving my break)."
Georgie Parker chimed in, "What a gorgeous shot."
In a different post, Nicodemou included a picture of Symons and the actor who plays John Palmer, Shane Withington, from the set.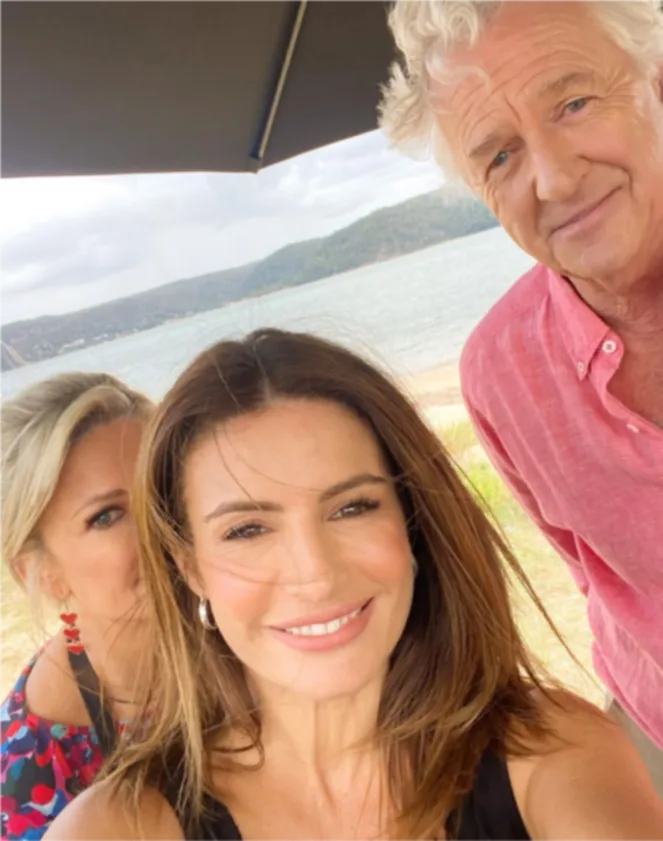 "How hard is it to get a good photo," she wrote, sharing several attempts at a selfie as the wind played havoc with everyone's hair.
"At least you tried," one fan wrote.
"You look amazing though," wrote another.