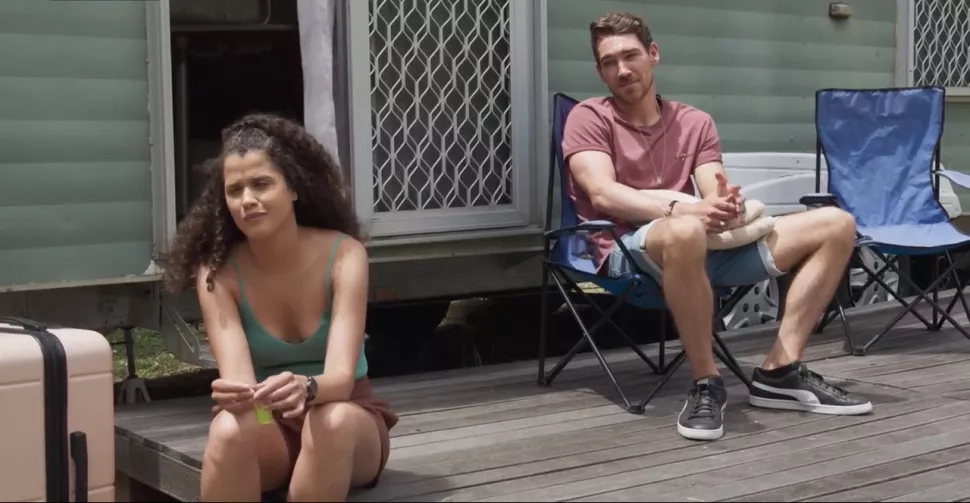 Kirsty Marillier's Rose Delaney and Luke Van Os's Xander are expected to stay on Home and Away.
Maybe.
Rose has a tougher time bonding with long-lost sister Jasmine Delaney (Sam Frost) than Xander has.
Jasmine plans a day of fun Bay activities for Xander and Rose.
But Rose is hesitant to join in.
In fact, she looks annoyed by Xander and Jasmine's smooth bond.
Rose decides to return to the city after informing Xander about Jasmine.
Since Ari Parata's death, Chloe Anderson (Sam Barrett) has avoided her mother Mia (Anna Samson).
Chloe feels guilty for causing Ari's death.
Chloe doesn't realise Mia is breaking apart.
Tane Parata (Ethan Browne) asks his nephew Nikau (Kawakawa Fox-Reo) and his girlfriend Bella Nixon (Courtney Miller) to convince Chloe to spend time with Mia after she announces she's leaving Summer Bay.
It appears mother and daughter will reunite.
Chloe finds Mia's plan to leave…
Roo Stewart (Georgie Parker) struggles with the distance between her and her parents in Merimbula.
WHY won't Alf answer so Roo can check on Martha's health?
Roo confides in Irene Roberts (Lynne McGranger), who has an unusual proposal to help Roo relax…