Cash's (Nicholas Cartwright) sister vanished just as Detective Nasser (Julian Maroun) was about to arrest Felicity (Jacqui Purvis) for attempted murder following the chemical attack, causing outrage for the detective and increasing anxiety for her brother, who knows she would have contacted him by now.
Felicity, in fact, is discovered chained to a chair in an abandoned cottage in the middle of nowhere. Anne (Megan Smart) enters and informs her that she is ready to get Tane (Ethan Browne) to join them. Felicity is horrified and demands to know why Anne is acting so strangely, but Anne simply gags her and walks away.
Tane is astonished to see Anne when he hears a knock at his door in the Bay. While he's interested about how Anne knows where he lives, Anne takes over the conversation by claiming she's worried about Felicity — she knows where she is and is concerned about her mental state.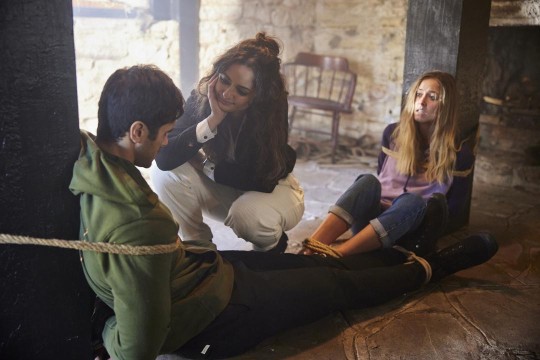 Tane gets a box of tissues for Anne as she puts sedatives in his drink. Anne promises to take him to Felicity once he's finished his drink. Tane's sedatives kick in as soon as they both enter the hideout, causing him to stumble.
Tane is knocked unconscious by Anne with a taser from behind, while Felicity looks on in despair, powerless to intervene. Tane wakes up tied to a post and sees Felicity standing next to him. He realises Felicity didn't commit any of the things he accused her of – but then Anne appears, carrying another jar of organophosphate, and declares that this is how it's going to end…