On Neighbours, Chloe Brennan (April Rose Pengilly) and Kiri Durant (Gemma Bird Matheson) hit it off right immediately.
The ladies got together at Kiri's new job as Events Manager at the winery.
Chloe didn't take long to give Kiri the extra room at Number 24 to rent.
Meanwhile, Chloe's ex-girlfriend, Nicolette Stone (Charlotte Chimes), is a little taken aback by the arrangement.
After all, during the ill-fated journey to River Bend, Nicolette and Kiri had a brief relationship.
However, although Nicolette and Kiri have settled on being just close friends, Chloe appears to have other plans.
The new housemates' chemistry is sizzling, as Chloe and Kiri find themselves on the verge of something more…
The ladies admit to having a mutual attraction.
They agree that if they are going to be housemates, they shouldn't go there.
Plus, Nicolette is only a few blocks away.
Keeping their hands off each other, however, may be more difficult said than done…
After SNOOPING into Montana Marcel's (Tammin Sursok) covert business dealings, Paul Robinson (Stefan Dennis) can't believe his luck.
The worldwide businesswoman appears to have been falsifying documents for years, and the IRS is on her tail!
Suddenly, Fashion Week's future is jeopardised once more…
But, much to Montana's surprise, Lassiters bossman Paul is more than eager to let the extravagant celebration go on.
Montana, on the other hand, receives an unexpected request from Paul.
And if Montana caves in to Paul's extortion demands, Terese Willis, Paul's soon-to-be ex-wife, could be in big trouble (Rebekah Elmaloglou)…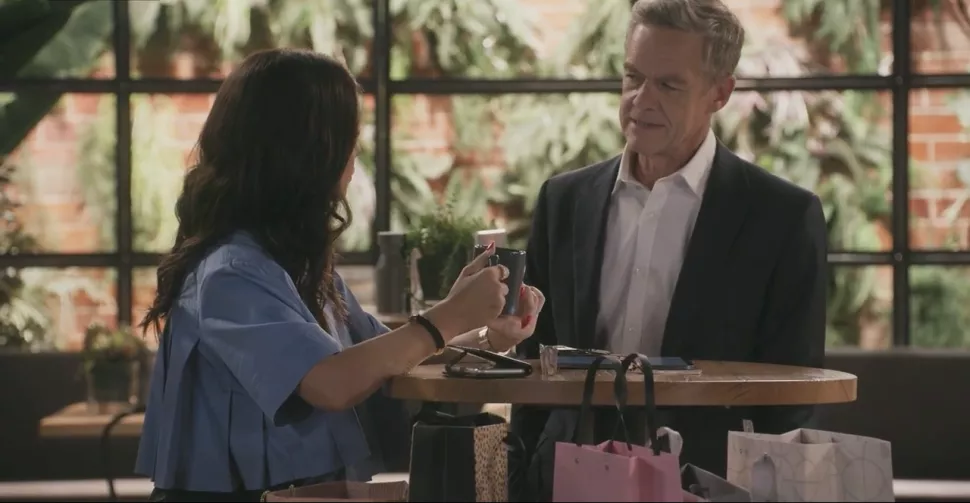 Karl Kennedy (Alan Fletcher) is completely oblivious of Montana's financial difficulties.
He recently made a $20,000 hidden investment in Montana's new cosmetics company.
Susan, Karl's wife, is unaware of the investment (Jackie Woodburne).
He's confident, however, that she'll be overjoyed when the pair starts to see a return on their investment.
If only Montana's corporate empire wasn't about to implode…