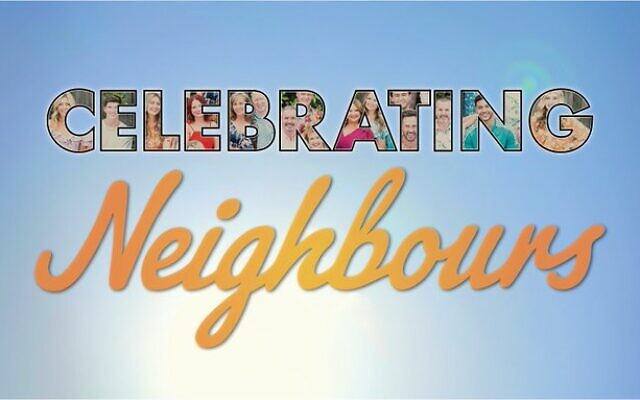 The theme tune to Neighbours is well-known among Australians. The soap has been captivating viewers across the world for for 40 years, and has even developed a cult following in the United Kingdom. Hundreds of Australians have had their careers launched as a result of the long-running show, with several well-known names making their debut. Margot Robbie, Russell Crowe, Guy Pearce, and Liam Hemsworth are among the celebrities that have visited the area.
And millions of people all across the world are devastated that their favourite show has been cancelled.
Because the show's UK broadcasting partner Channel 5 dropped its funding, and producer Fremantle was unable to find a replacement, the decision was made to "rest the show." The final episode will be shot in June and will premiere in August. However, the cast and crew have stated that Neighbours will end on a good note, and that they are looking forward to celebrating the show till the final moment.
Many Jewish cast and crew members have found a home on Ramsay Street over the years.
Lucy Robinson was first played by Kylie Flinker on the debut episode of Neighbours in March 1985. She played the part until 1987, when it was recast and Sasha Close was cast in it. Flinker wowed casting managers with an intense scenario in which she had to cry during her audition, according to an article published in Star Magazine in 1988. Despite having no prior acting experience, she was able to pull off the character.
Amelia Frid, who is now a psychotherapist, portrayed Cody Willis in the soap when she was younger, alongside Kylie. Frid made his final appearance as Cody as a 16-year-old in 1991.
Lara Sacher was 16 years old when she won her first professional acting role as Serena Bishop. Sacher was announced to be leaving the programme with a dramatic storyline when her on-screen parents were eliminated as part of a cast shake-up. "All three Bishops will be leaving together… in one of our most surprising storylines of the year," revealed script producer Luke Devenish in a Digital Spy article at the time.
And boy, did they deliver, as they were killed in a catastrophic plane accident.
Ros Tatarka used to work as a production manager on Neighbours. "When Neighbours was first commissioned by Channel 10, I was fortunate enough to be the Production Manager." "I don't think any of us working on the show at the time could have predicted it would become Australia's longest-running drama series," she told The AJN. "It's incredible to think of all the celebrities that got their start on Neighbours – both on screen and behind the scenes." On that show, some lifetime connections were formed. It was a lot of effort, but it was a lot of fun.
Tatarka was even a part of the process of selecting the classic theme music.
"One of my favourite memories is from right before the premiere of Neighbours. Peter Pinne, who was Head of Production for Grundy Television and was responsible for the creation of Neighbours, came into the production office when I was working on Prisoner to get our thoughts on a couple of tracks. He was debating which music should be the theme song for Neighbours. And certainly, the winner was chosen by us!"
As the world says farewell to Ramsay St. and the hundreds of actors and crew who have provided us so many fantastic dramatic tales over nearly 9000 episodes, it is unquestionably the end of an era (and counting). It will certainly leave a void in our filthy hearts.
After all, those nice neighbours became into good friends over time.