Next week on Neighbours, Jane Harris (Annie Jones) will suffer a genuinely terrible blow that will put a close friendship in jeopardy.
Supporters will be aware that the head teacher of Erinsborough High School is currently travelling to the UK with her true love, Mike Young (Guy Pearce), for an incredible experience.
In the previous year's season finale, the couple, whose romantic tale enthralled the country in the late 1980s, reconciled for what was believed to be the last-ever Neighbours episode.
The popular soap opera was later brought back to life by Amazon Freevee. In the new series, Guy Pearce plays the character that first catapulted him to fame as Mike and Jane's story is continued.
In sequences shot in Surrey throughout the first two weeks, Mike and Jane have been returning to familiar places. Despite Jane's severe jet lag, it's becoming clear that she's hiding something significant from her partner.
While this is going on, Mike is eager to ask Sam (Henrietta Graham) to marry him, but he hasn't quite worked up the nerve to do so yet.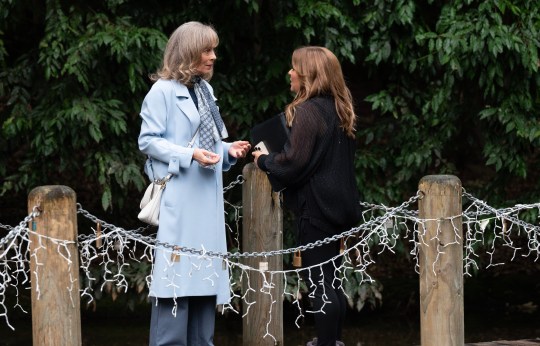 But in the next scenes, Mike asks her out in spite of his reservations. It's unclear what Jane would say in response, but later in the week, she returns to Ramsay Street and is duped by a close friend.
The next week, Jane goes into a tailspin as she frantically attempts to cope with the terrible blow she's been dealt and the aftermath from the breakup of a close friendship.
I want to know exactly what has happened. Furthermore, will Jane be able to reconcile with her supposed friend?
Though photos from the same week show her having a heart-to-heart with Terese Willis (Rebekah Elmaloglou), that is still to be seen.
Has Jane been harmed by Terese? Or is she just attempting to lend her assistance?