Samara Weaving, who starred in Home and Away, has revealed she married movie producer Jimmy Warden in secret.
During an interview with the Herald Sun last week, the 30-year-old Australian actress referred to Jimmy as her "husband."
Their wedding 'flew beneath the radar,' according to the notoriously secretive actress.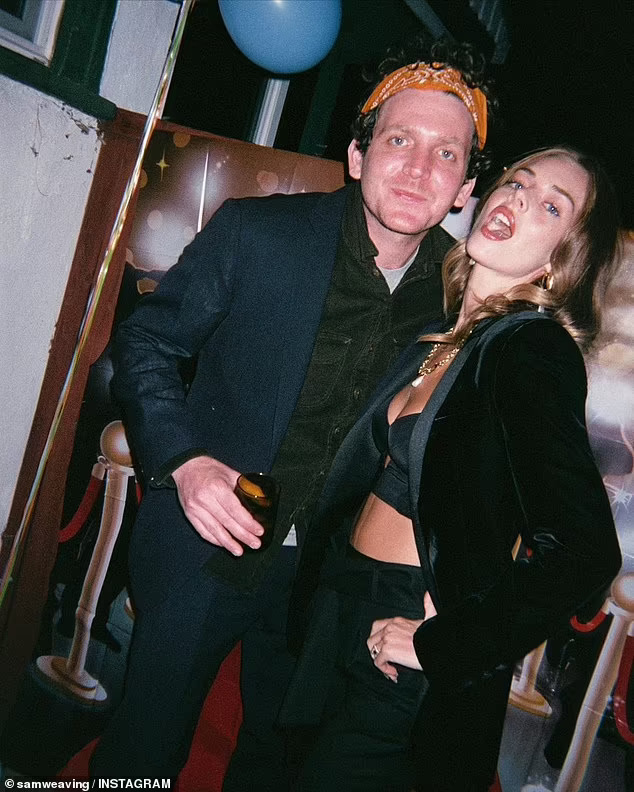 Samara also said that she and Jimmy, whom she met on the set of Netflix's comedy-horror The Babysitter in 2015, were about to begin work on a new film.
She told the publication, "I am genuinely about to go and work with my hubby."
'He's written and directed a picture, so I'm going to help him out, which will be a lot of fun.'
For over a year, rumours of a secret marriage had been circulating.
Last year, when Jimmy, 31, published a cryptic Instagram picture with a photo of the couple wearing fake moustaches and a mention to being'married' in the text, the speculation went into overdrive.
'It's been two years since I married Steve Zahn, my all-time favourite actor. Steve, happy anniversary. 'I adore you,' wrote the screenwriter.
Jimmy did not provide any other information, but many fans felt 'Steve Zahn' was a joke about Samara.
The couple met on the set of The Babysitter in 2015, when Samara was cast in the lead role and Jimmy was a producer, and have been dating for almost six years.
When Jimmy began posting images of the two together on Instagram in 2016, he confirmed they were dating. Samara didn't upload any pictures of them together until 2017.
In March 2019, the couple announced their engagement with a snapshot of Samara wearing a diamond ring on her left hand.
Hugo Weaving's niece, Samara, is the star of Lord of the Rings.