Next week on UK television, Marilyn Chambers from Home and Away discovers some incriminating information regarding her new business endeavor.
When Marilyn realizes that the cosmetics company Stunning Organics is corrupt and there is no simple way to resign as one of their brand ambassadors, she feels imprisoned and helpless.
Marilyn tests out a face mask on her pal Roo Stewart in future Channel 5 scenes. Roo has a bad response to the product, so she is taken to the hospital as a precaution.
Marilyn at first denies that Stunning Organics are to blame for Roo's issues.
Marilyn's stance astounded Roo, especially when she declined to issue a public alert to stop additional incidents.
Alf Stewart steps in to order the product's recall as the Surf Club recently purchased the sunscreen line from Stunning Organics and placed it on sale.
John Palmer joins in the fun by enforcing the rule against using sunscreen by walking around the Surf Club with a megaphone. Marilyn is appalled because she sees this as a terrible marketing opportunity.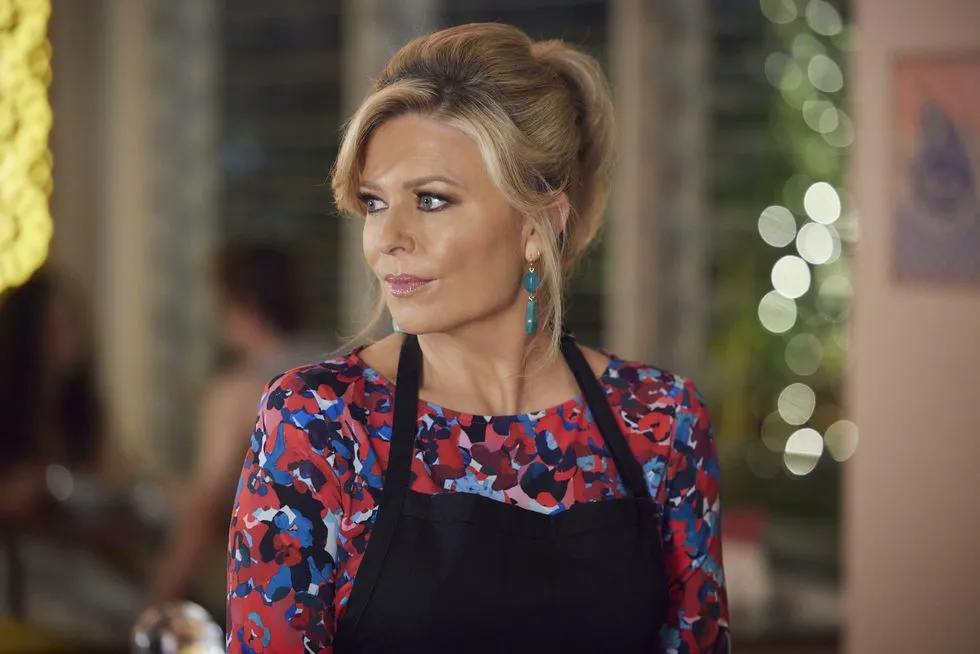 By investigating Stunning Organics, Roo decides to take matters into her own hands. She discovers several instances of unethical business practices at the organization, which has a lengthy history of abusing employees and clients.
The time has come for Marilyn to back down and end her employment with Stunning Organics.
Marilyn quickly learns, though, that it won't be as easy as she thought when the business insists on keeping her under contract and cites the one-year lock-in period she accepted as justification.
Marilyn consults a lawyer to see if there are any handy get-out clauses that she can exploit, but she's warned in no uncertain terms that she risks being sued if she doesn't stick to the terms of the contract.
Alf advises Marilyn that she needs to play dirty to get the upper hand over these corporate villains, but does she have what it takes to take them on?