Theo (Matt Edwards) was just convicted of stealing the Surf Club Polaris, and as part of his sentence, he was ordered to perform community service. He shows there for his first day, with Justin (James Stewart) waiting for him like an overprotective parent.
One of the group members, a young woman, recognises Theo as a newcomer almost away and pushes him to test the boundaries during the session. Theo, on the other hand, isn't interested and only wants to make amends. This simply motivates the woman to work even harder to deceive Theo.
When Theo realises he hasn't received his community service documentation, Cash (Nicholas Cartwright) investigates and discovers that his address hasn't been updated, resulting in the material being sent to his parents' house. Theo is shocked and tells John (Shane Withington) that he needs to call someone. John, on the other hand, is adamant that community service is not the time to be on your phone.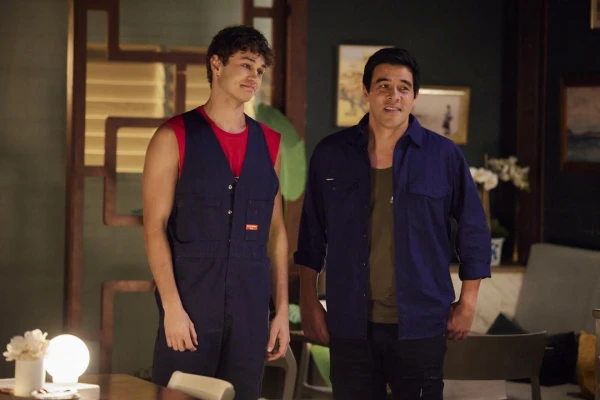 Later, Theo is able to contact his mother and begs her to keep the letter from his father, Dimitri. John overhears the talk and is perplexed as to why Theo is so adamant about concealing his criminal history.
He invites Theo aside for a private conversation, during which Theo gingerly exposes some information from his history. Dimitri was a strict taskmaster who was frequently thrashed by his father. John is shocked and tells Theo that he needs to go to the police, but Theo is enraged, insisting that John keep Dimitri's abuse a secret…