This week on Home and Away in Australia, Felicity struggles to come to terms with her drink being spiked at the Battle of the Bands event.
Felicity (Jacqui Purvis), a newlywed, is forced to endure yet another awful ordeal when her drink was tainted at the Battle of the Bands event, just when it seemed that life was finally calming down for her.
To support her friends in Lyrik—Theo (Matt Evans), Remi (Adam Rowland), Eden (Stephanie Panozzo), and Kirby (Angelina Thomson)—as they competed for the chance to win $20,000, Flick had traveled to the city with Bree (Juliet Godwin).
Remi had invited her longtime friend and talented violinist Mercedes Da Silva (Amali Golden) to join the group and add a little spark to their performance because the band was depending on that money in the hopes of making their first album.
Flick was eager to express her delight as Lyrik began their performance because she was aware that the band that generates the greatest noise will win the audience vote. However, a shadowy stranger slipped a vial of liquid into Flick's drink as he and Bree got up to dance away from their table.
As Lyrik's performance continued and she swigged back her drink, Flick found herself feeling woozy and told Bree she was going to get some water.
Heading to the back stairwell, Flick struggled to focus as she stumbled her way down the steps and grabbed onto the handrail. Eventually Flick was completely overcome, and she slipped down to the floor before drifting into unconsciousness.
As we return to the drama this week, Lyrik are thrilled when contest host Sylvia (Nina Oyama) announces that they've been awarded the audience's vote—that $20k is looking ever closer to their grasp!
When Kirby inquires as to where Flick is, Eden responds that she is likely dancing elsewhere. The band may have assumed that Flick had left by now because she had earlier informed them that she would have to leave early because Tane's (Ethan Browne's) plane had just arrived from New Zealand.
They are unaware that Flick is awakened nearby in a room at the back of the arena, feeling queasy, and wondering what is happening.
"At first, Flick has no idea what's happened – she's very groggy, has no voice and her limbs don't work as they should," Jacqui told TV Week. "When she tries to sit up and realises her dress is ripped and her bra is showing, she suddenly suspects what has happened."
Flick manages to make her way back into the club to find her friends, where she immediately collapses into a shocked Eden's arms.
Realising the seriousness of the situation, the band pull out of the contest, and Flick is safely helped into the band's van.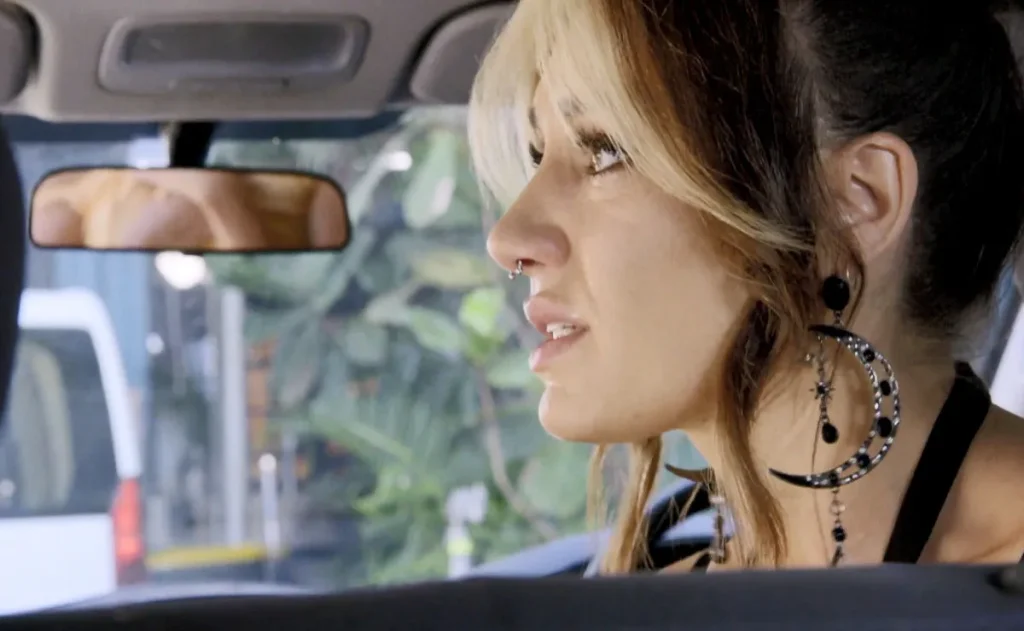 As they are ready to depart the city for the Northern Districts hospital, Eden urges her buddy, "Please tell me this isn't what it looks like."
Back at Yabbie Creek, Bree assumes command and asks Flick nicely for further information. Unfortunately, every indication points to Flick having experienced sexual assault.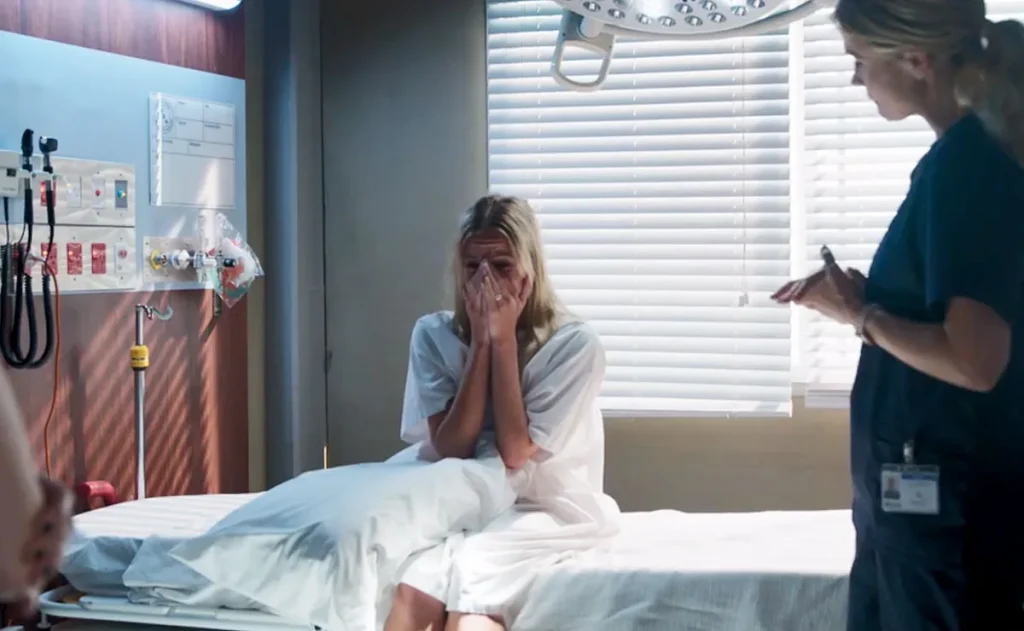 "It's torturous," Jacqui continued. "She doesn't want to believe it, but has to, unfortunately. Bree helps her realise the horrible situation and helps her through a rape kit [examination] so that if she wants to get the police involved, she has the option."
Tane rushes to the hospital after hearing what has happened, but all he's able to do is ask Bree whether his wife is okay as Eden comforts a distraught Flick in her hospital room.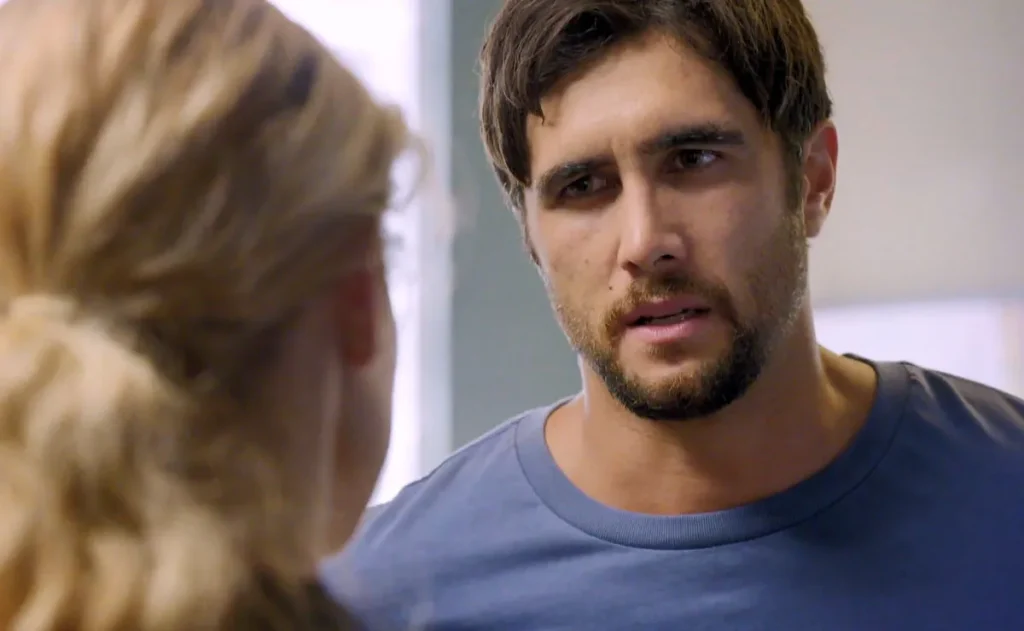 Back at home, Tane rips into Eden as he struggles to come to terms with what's happened, as he struggles with his own guilt for not being there.
"You're supposed to be her friend! How could you let this happen?" he yells at her.
"Don't you think I hate myself enough?" Eden replies.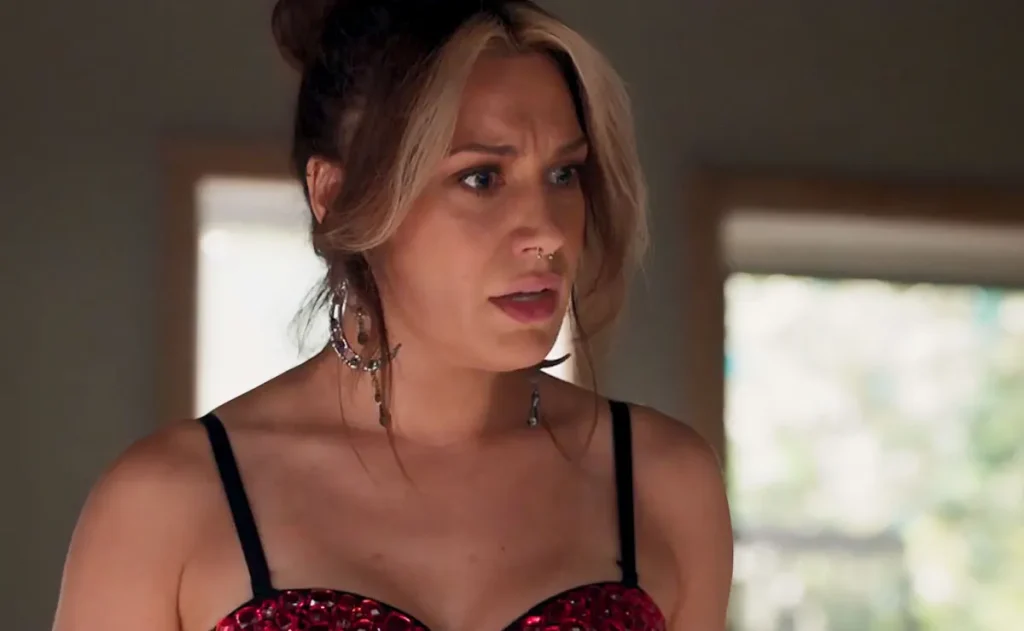 Eventually, Flick makes the decision to attempt to move past her experience. Flick is insistent that she doesn't want her brother, local copper Cash (Nicholas Cartwright), to know about the incident, despite Tane and Eden's knowledge of Flick's deteriorating mental health over the past year.
As many women would be, Jacqui continued, "Flick is scared and feels so much shame." She holds herself accountable. These kinds of assaults not only harm the victim, but also those close to them because they have an impact on them and cause a lot of guilt.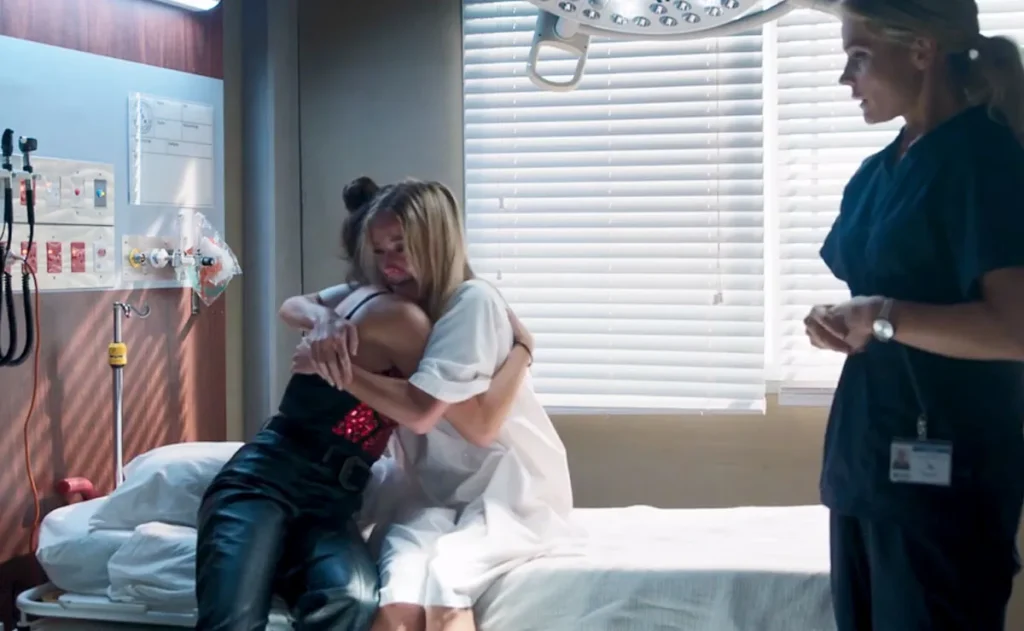 Will Tane and Eden be able to convince Felicity to open up about her attack?