Home and Away has introduced two new characters in the ongoing Andrew saga, as we meet Margot and get our first mention of Tegan.
Due to a social media post by Theo (Matt Evans), Andrew's (Joshua Hewson) case made progress in last week's Australian episodes.
The lead vocalist of Lyrik, hopeful that word would get out and someone would recognize Andrew, took inspiration from Maz's (Emily Symons) recent battle against Stunning Organics and put Andrew's missing person's notice on social media.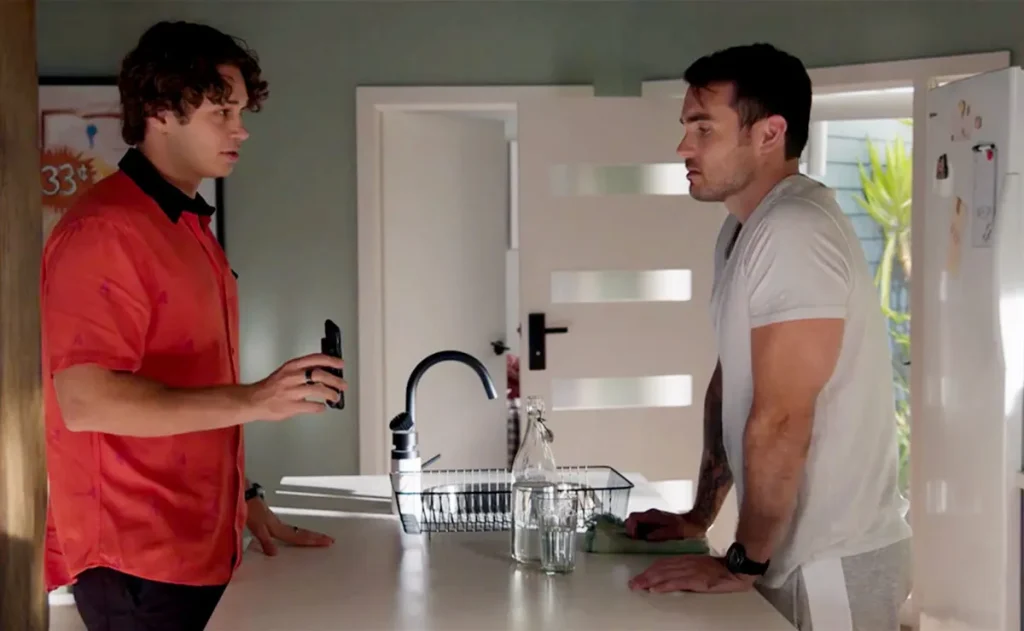 When Andrew was just four years old, his father had whisked him away from his mother, Esther Lawrence, and he had not been seen since.
Esther reported him missing at the time, but the police were unable to find him.
Recently, Cash (Nicholas Cartwright) discovered that Andrew had been imprisoned by Vita Nova, a well-known end-of-the-world cult. Andrew had moved in safely with Justin (James Stewart) and Leah (Ada Nicodemou), but Cash was still looking for his mother, who had moved out of her last known residence.
A few days later, Theo's message began to garner attention, and other people responded with probable details.
Cash expressed cautious optimism, but cautioned that it was possible that the Cult was aware of Theo's message. As a result, Cash said he would need to cross-reference everyone with known Vita Nova members.
The next day, a woman (Mandy McElhinney) claimed to be Andrew's mother Esther and showed up at Yabbie Creek police station.
Esther claimed she was now going as Esther Jamieson, having changed her surname from Lawrence over 10 years ago.
She explained to Cash that she'd spent years looking for Andrew and trawled the internet looking for clues, but "he was just gone."
"I needed a fresh start for my own sanity. New name, new me. But I never forgot."
Despite Esther's new ID looking just a little shifty, Cash was satisfied that she was who she said she was, and offered her the chance to meet "her son."
Andrew was nervous at the prospect of being reunited with his mum, and when the reunion happened at Leah and Justin's house, he struggled to warm to her.
He had no recollection of her, and further disappointment came when 'Esther' couldn't remember his beloved 'Ted' teddy bear, simply claiming "Andrew had a lot of toys."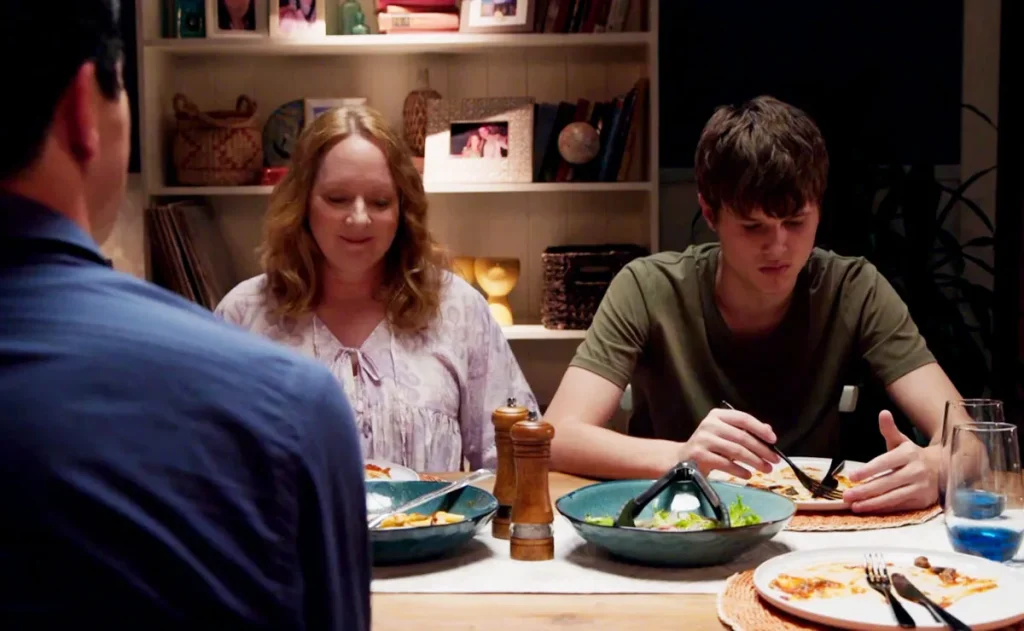 Andrew was reassured by Justin that he wasn't had to do anything against his will and that he wasn't under any need to move in with his mother.
But that evening after 'Esther' had gone, Andrew overheard Leah express how distraught she would be if she couldn't get back in touch with her kid, and this made him reconsider.
The next morning he announced to Leah and Justin that he wanted to go home with his mum after all.
Andrew and 'Esther' drove off together into the sunset, with Leah and Justin promising to keep in touch and hoping that they'd done the right thing.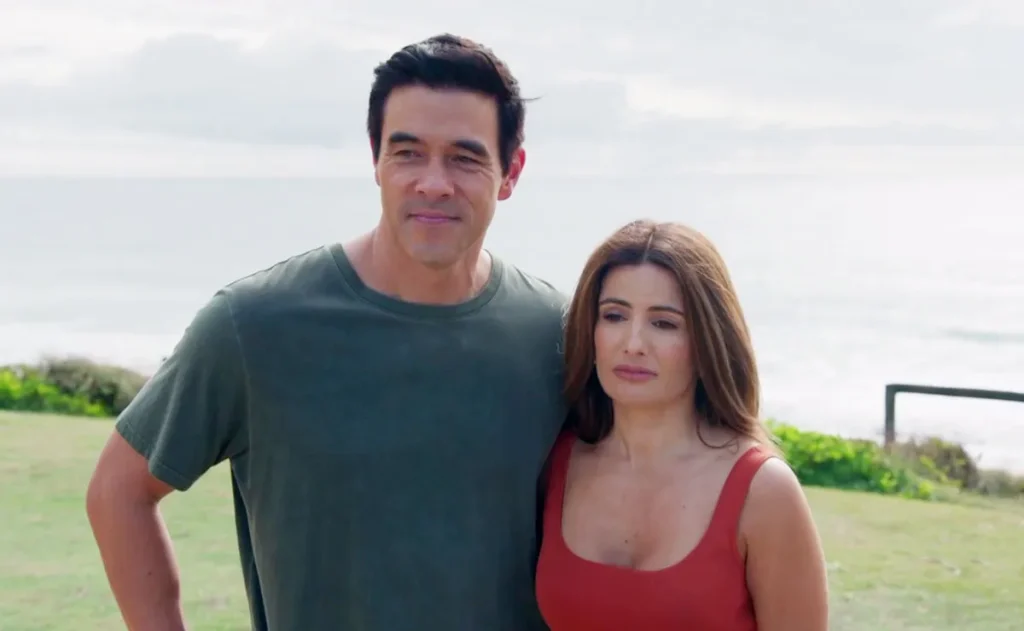 Margot arrives on Home and Away
It was shortly after that the (slightly obvious) twist came – the woman wasn't in fact Andrew's mother Esther, but Margot Defoe, the leader of Vita Nova.
At the end of Thursday's triple episode program in Australia, we saw Andrew at Vita Nova's remote ranch where Margot was torturing him.
He fought as Margot repeatedly had him stop and pick up a huge tractor tire, one of many punishments he had been given that day.
The group is only as strong as its weakest member, blared a speaker overhead. The group's strength is not defined by its strongest members.
In the background, we saw members of the cult working out with battle ropes and makeshift weights, while others seemed to have a better deal as they tended to the compound's gardens.
Another background character carried a large number of arrows.
"Why are you punishing me?" Andrew asked, clearly exhausted from his day under Margot's control.
"You gave those people information, you let them into our lives," Margot explained. "You understand, don't you, why we can't discuss our way of life with strangers? We need to be strong, and if we don't prepare, we don't survive."
"Are you sorry now, or do you need more repercussions?" It was her.
Although Andrew begged for forgiveness, Margot told him she didn't trust him before telling him to resume his exercises.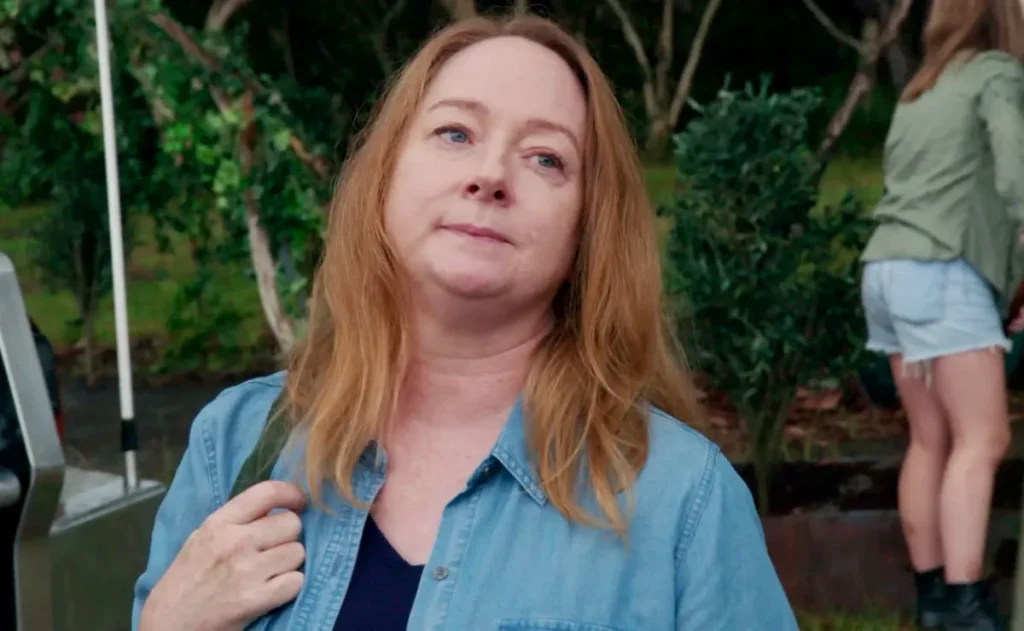 In the episode airing on Monday, Margot continues tormenting Andrew. We discover the two in a dimly lit room with Margot crouching over Andrew and telling him, "We are only as strong as our weakest link."
The taskforce will also achieve success the following week when they learn the location of Vita Nova's corporate headquarters.
Cash makes the decision to act on his own even though he was fired from Andrew's case for not checking Esther's ID thoroughly enough. After receiving Rose's address, he and Justin travel to the cult's compound in pursuit of information.
Who is Tegan, Home and Away's new character?
Tegan has also made her debut through the Andrew saga. Although she hasn't yet been visible on screen, she has been mentioned and is slated to appear in Summer Bay soon.
In our recent New faces and Goodbyes post from earlier this month, we gave a preview of her coming. We were aware of her connection to Andrew at the time, but we now know she is Andrew's sister.
Tegan, who is currently stranded abroad on a work contract, is Andrew's sister, according to an episode that aired in Australia on Thursday, May 18.
After receiving Theo's social media profile via email, she phoned the police. She said that shortly after Andrew was abducted, Tegan and Andrew's true mother vanished; Tegan hasn't seen or heard from her in more than ten years.
When she called, though, Andrew had already departed Summer Bay with fictitious Esther.
MORGAN HOUSE – AFTERNOON
LEAH, TEGAN
LEAH has poured TEGAN another cup of tea, discussing how things with the social worker went today.
1 TEGAN
In better news, she was really impressed with how far Andrew's social interactions has come.
2 LEAH
I'm very glad to hear that.
3 TEGAN
She was saying he's finally starting to engage with people – and that's all thanks to you.
LEAH is touched.
4 LEAH
Andrew picks things up fast – he's a smart boy.
5 TEGAN
The social worker … [illegible]
taking on his teaching… [illegible]
doable, given where Andrew… [illegible]
Although Tegan's arrival in Summer Bay and her actor are yet unknown, the episode to which the script is related should air around July, which means Andrew will remain there for at least another two months.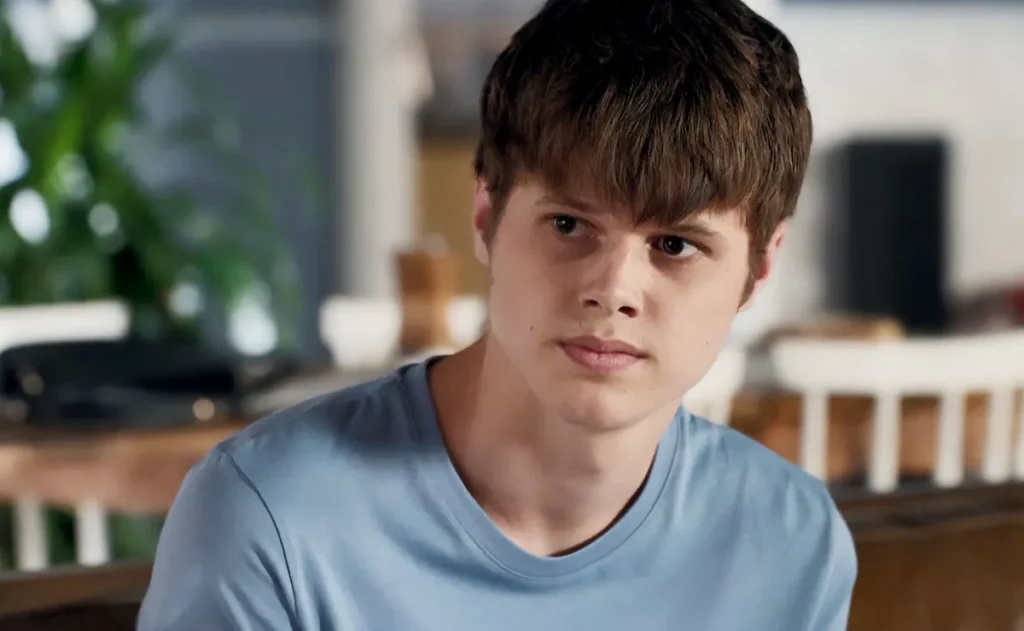 Though it's thought that he has already shot his last scenes.
Actor Joshua Hewson recently shared a narrative on Instagram thanking everyone who helped him get the opportunity. He used images from our piece and spoke in the past tense.
I gained a lot of acting experience from working with everyone on this program and observing how it functions, said Joshua. "I want to express my gratitude to everyone who has helped me attain this milestone in my career. I'm eager to see what happens next.
In the middle of June, Andrew will make his TV debut in the UK.
Two more new characters will also be introduced in the upcoming week when Rock girl Mercedes detonates in Summer Bay and newbie Kate gives Xander solace.
Mercedes, a new character, was sighted filming alongside two regulars in images from late February that fan Kathleen Murphy posted on the Home and Away Spoilers & Info Facebook page.
Despite her passion of motorcycles, we assume the newcomer is not a member of the Death Adders Motorcycle Club from last year because she was spotted sitting on an outstanding motorcycle in a scene with Remi and Bree.
A further image appears to show another scene with Mercedes and Remi talking whilst sat on the fence overlooking the beach.