Mia Anderson of Home and Away is ready to make a shocking decision, deciding that it may be time to leave Summer Bay.
Mia's new husband Ari Parata (Rob Kipa-Williams) perished away tragically soon after their wedding, and Mia (Anna Samson) has been battling her grief ever since, unable to cope with her abrupt loss.
Mia makes her momentous decision and discusses it with Ari's brother, Tane, in scenes airing this week in Australia and in just over a month in the UK, according to TV Week (Ethan Browne).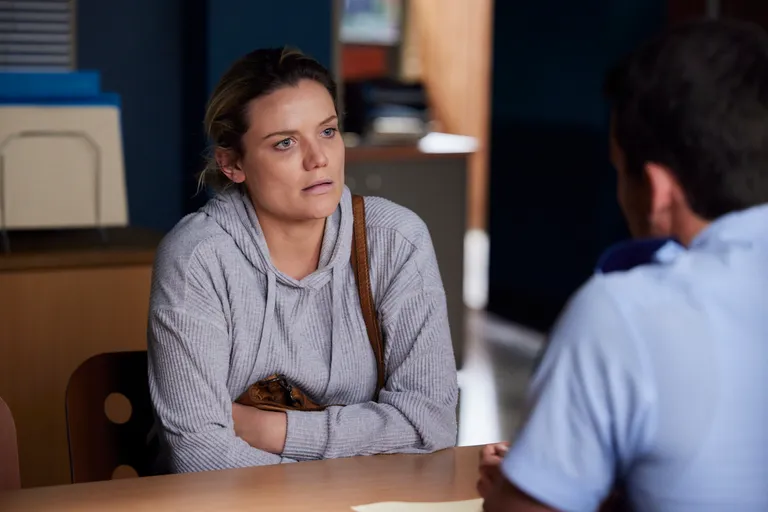 Tane is heartbroken to learn about Mia's feelings, and he worries that he hasn't done enough to keep the Parata family together, as he promised Ari before Ari passed away.
Mia reassures Tane that he is not to blame for her decision, but rather that it is something she must do. However, there's a huge snag: Mia's daughter Chloe (Sam Barrett) refuses to leave the Bay.
The bereaved couple has been having trouble communicating with one another recently, and their deadlock over leaving Summer Bay behind appears to be dividing them even more.
"Chloe's pain is often entwined with watching her mother's grief," Sam explained. "Because she's so close to Mia, it's challenging. It's terribly awful that they can't spend time together due of their distinct grieving styles."
Marilyn Chambers (Emily Symons) gives Chloe some advice when she arrives at work on her day off. She advises her to be clear about what she wants. Even though Chloe is still offended and angry, she notices Marilyn's words.
Tane, meantime, goes to the gym to work out his displeasure with Mia. He attempts to persuade her to stay when she arrives for work, but she says that she can't be happy in Summer Bay now that Ari is gone.
Tane becomes enraged, questioning Mia's decision to abandon the Parata family. Dean Thompson (Patrick O'Connor) rushes in to defend Mia, and the two men come dangerously close to colliding.
When Mia returns home later, Chloe delivers a prepared speech to her mother in which she states unequivocally that she intends to stay in Summer Bay no matter what.
Mia and Chloe realize they've reached a fork in the road; they're looking for different things in life right now, but they also need each other more than ever.
Will they stay in the Bay or depart into the sunset – and will they stay together or go their separate ways?