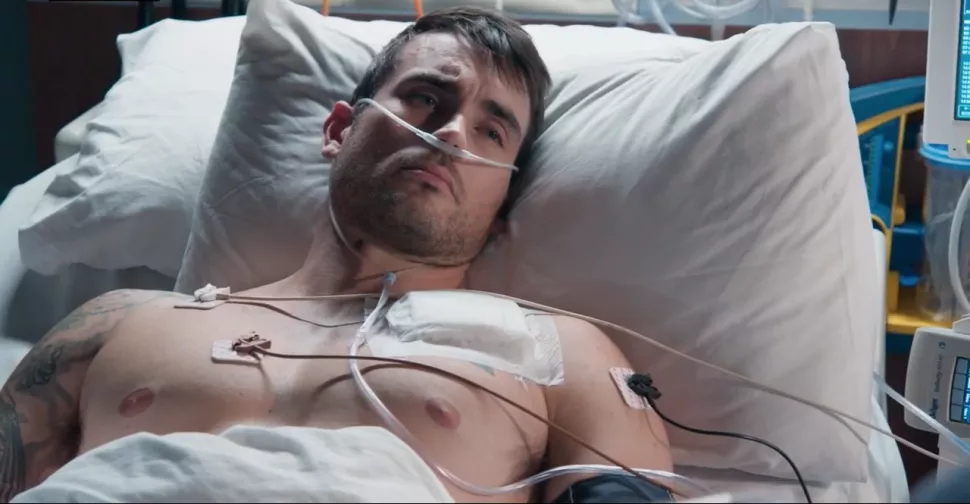 Felicity, Cash's sister (Jacqui Purvis), is overjoyed to see him in Northern District Hospital.
After Cash was SHOT during a fight with the leader of a biker gang, Marty, Felicity feared the worst.
When Cash realises that his relationship with girlfriend Jasmine Delaney is over, his initial relief at having survived is short-lived.
But Felicity's revelation that Cash shot DEAD Marty during the police raid on the gang's headquarters will provide yet another shattering blow to the Senior Constable.
When Cash learns that he is to blame for a man's death, the revelation drives him into a tailspin.
How is he going to manage that?
Nikau Parata (Kawakawaw Fox-Reo) is not pleased about losing his employment as a lifeguard due to his alleged affiliations with the biker gang.
Tane (Ethan Browne), Nikau's uncle, is devastated by the turn of events.
After all, the Parata family would never have became involved with the biker gang in the first place if it weren't for the illicit activities of Tane's late brother, Ari.
Tane makes an effort to persuade the chairman of the Surf Club, John Palmer (Shane Withington), to overturn the committee's decision to fire Nikau.
John points out that the Parata men must demonstrate their innocence before that can happen.
Tane chooses to come clean and tell John the truth about all the biker gang drama, risking his own reputation in the neighbourhood.
But will Tane's admission be sufficient to enable Nikau to regain his employment?
Theo Poulos (Matt Evans) and Kirby Aramoana (Angelina Thomson) are attempting to stay away from one another in the meantime.
This is somewhat challenging given that they are both in the same band!
However, their bandmates, Eden Fowler (Stephanie Panozzo) and Remi Carter (Adam Rowland), have set the rules and made it clear that there is to be no HOOKING-UP amongst band members.
Theo and Kirby's short-lived relationship is now over.
Has it, OR?