The star surprised fans with a shocking "controversial" confession.
Home and Away's Ada Nicodemou made a surprising revelation about filming that has left fans shocked.
The actress, who has starred as Leah Patterson for 23 years, shared her "controversial" opinion about the Morgan house set.
The Australian star responded to fans' pressing inquiries in an Instagram Q&A. One significant revelation, particularly in relation to her "hatred" of a certain aspect of filming, completely astonished fans as she talked about her on-screen romance, her own viewing of the show, and everything Summer Bay.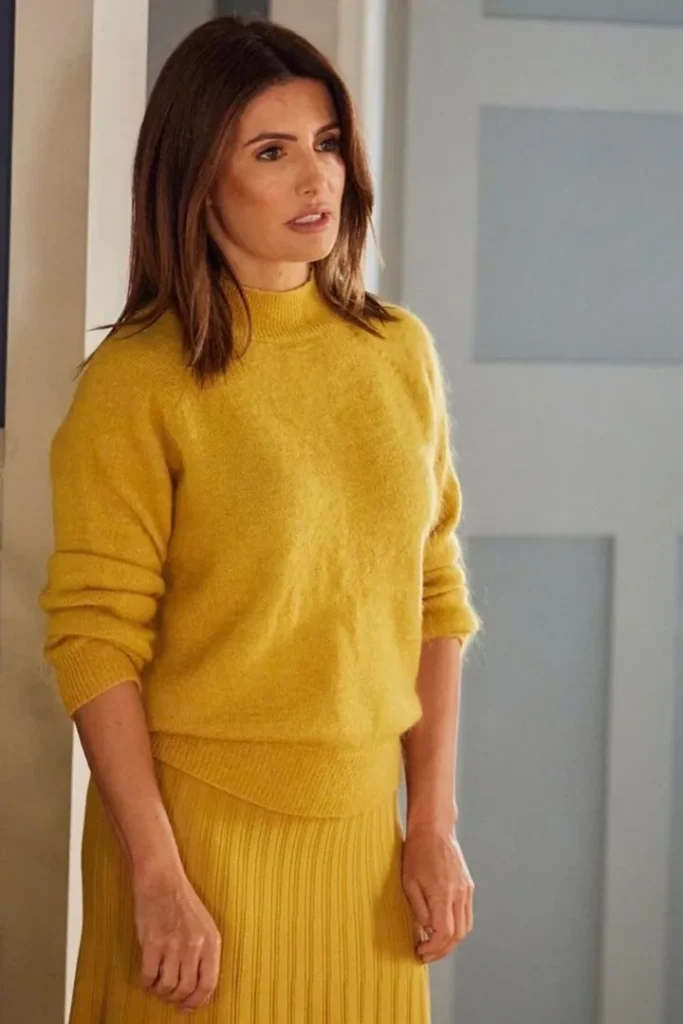 "I know this is really controversial but I hate the Morgan house," she revealed.
"I feel like I can't do a lot in the kitchen…And I don't like the furniture either. I just wish it was like, prettier or something," she shared as justification.
The house in question is relatively unassuming in décor, featuring grey-blue walls, wooden furnishings, and ceiling-high cabinets.
"I think it needs to be more Leah-fied," the actress affirmed.
As for her preferred place of filming, Ada enjoys the diner. As Leah, she has worked in the Pier Diner since her series debut in the year 2000.
"I just really like the diner because there's heaps of stuff to do, and I know it really well," she said.