Security pulls Tane (Ethan Browne), who has been seen wandering around the bikie headquarters, inside to explain himself to Marty (Ben Wood) and Tex (Lucas Lineham).
Unbeknownst to the group, Tane is wired and on a mission to get a confession from them on the money laundering scheme. Additionally, a police van in disguise is just down the road and is listening in on the entire exchange.
Tane claims that gym patrons are becoming suspicious of Genevieve, the new "bookkeeper," and have been asking how she was hired so swiftly. The bikies, however, let him know that she would be staying until she finished her duties. Then Nikau (Kawakawa Fox-Reo) keeps calling Tane, so Tex decides to take his phone away from him so he won't be distracted.
Nikau is anxiously trying to contact his uncle while also searching hard for Tane.
He then recalls that he can find Tane by using the phone tracking programme, and he does so right away. Cash arrives to the bikie headquarters in the undercover police van and gets right to work since he doesn't want to think about Jasmine while he drives there.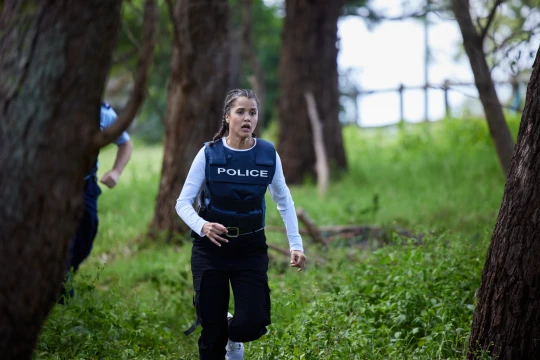 To the surprise of Cash (Nicholas Cartwright) and Rose (Kirsty Marillier), Nikau arrives and is soon stopped by the group; this wasn't the plan. Tane's covert intentions with the police are unknown to Nikau, who engages in a standoff.

Tane insists on carrying out his plan and queries Tex and Marty for additional information regarding Genevieve's actions.

Marty eventually provides the cops with the information they need. The police have all they need to enter when they disclose the intentions for washing. Tex is successfully taken into custody by Rose despite the fact that the bikies disperse as police arrive in force. She is unable to stop Cash from entering without a bulletproof vest, though.
Additionally, he takes out after Marty right after. A short while later, Rose hears two gunshots in the distance. Someone is declared dead after she rushes to the site with her colleagues. But who?