Tensions rise next week on Home and Away as the Parata family begins to turn against one another in the aftermath of Ari's death.
In other news, Justin's gesture for Theo is criticized by Ziggy, and Marilyn returns to the Bay.
Here's a complete list of the 13 major events coming up.
1. Felicity makes an effort to be truthful with Tane
After Tane discloses that he desires a long-term commitment with her, Felicity has second thoughts about her relationship. She's not sure she can provide Tane with the same assurances.
Felicity tells Tane that she doesn't know if she'll ever want children or marriage, following Cash's advice that she should be honest with herself. Tane is undecided about how to react and tells Felicity that he needs some time alone.
2. Cash and Jasmine talk about their own future plans
Cash realizes that after giving Felicity advice, now is a good time to make sure that he and Jasmine are on the same page in their relationship.
As soon as Cash brings it up, Jasmine confirms that she wants everything he wants, including marriage, children, and a home together.
3. Tane makes a choice
Tane is given space to process her revelation by Felicity, who is struggling with the suspense.
Tane later tells Felicity that her forthrightness was not a deal-breaker in their relationship. All that matters to him is the here and now, and he wants them to stay together.
4. Cash announces the death of a loved one
When Cash returns home on official police business, he informs Jasmine that her biological father has died.
Jasmine insists that this isn't a big deal for her because her father abandoned her when she was six years old, and she'd always assumed he was dead. Irene agrees to keep an eye on Jasmine because Cash suspects she is hiding her true feelings.
5. Chloe uses Tane to her advantage
Nikau is aware that Chloe is suffering as a result of Ari's death. Chloe, on the other hand, tries to divert attention away from this by telling Tane that he should be concerned about Nikau.
Chloe makes some dubious claims about Nikau's inability to cope with Ari's death. When Tane tells Nikau about it, he denies it and wonders why Chloe is causing such a stir.
6. Chloe is confronted by Nikau
When Chloe interrupts Nikau and Bella's romantic dinner, he is irritated. Following Ari's death, he senses Chloe is becoming overly attached to Bella.
Nikau accuses Chloe of playing the victim to gain Bella's sympathy during a Parata family brunch at Salt. Nikau storms away, but his family is furious with him for squabbling with Chloe when they should all be working together.
7. Mia receives unfavorable mail
Mia gets her marriage certificate in the mail, but it comes with Ari's death certificate as well.
Mia is upset by the emotional offerings, and she sobs, but Tane is there to console her.
8. Tane discovers Mia sleepwalking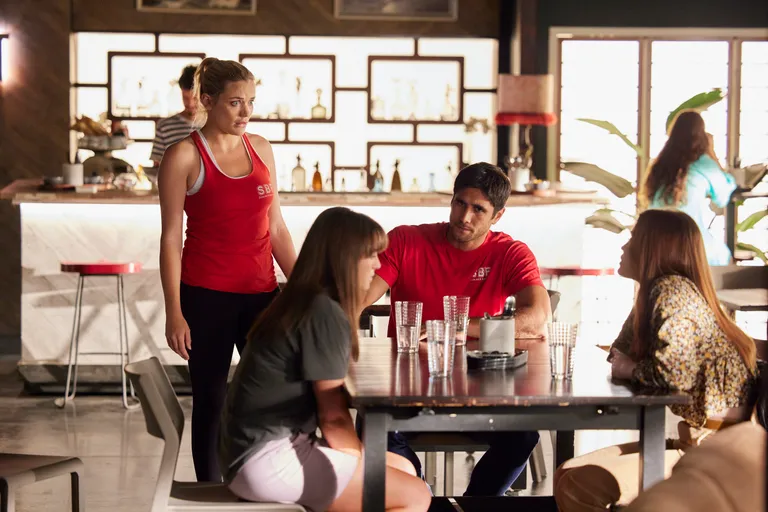 When Tane discovers Mia's bed is vacant at the Parata house, he is concerned. He runs out into the night in search of her, only to discover her sleepwalking.
Mia appears to be looking for Ari by the pier while sleeping. Tane brings Mia home and puts her to bed, but he is concerned about her mental state and the possibility of this happening again.
9. Theo discovers an important discovery
When Theo learns that Leah has already returned from Cyprus, he is taken aback. She's now staying with Theo's parents in the city, hoping to help him establish a relationship with his father.
Theo is irritated by Leah and Justin's behavior behind his back. He's also worried that his controlling father, Dimitri, will turn Leah against him.
10. Justin irritates Ziggy
Justin offers Theo an apprenticeship at the garage to make him feel more at ease in the Bay. This irritates Ziggy, who believes Theo has a bad attitude and isn't deserving of the chance.
Ziggy is perplexed as to why Justin did not offer the apprenticeship to a female candidate. Justin convinces Ziggy that the garage is a family business and that Theo is essential to him, just as she is to her.
11. Marilyn reappears in the midst of a family crisis for the Stewarts
Marilyn returns home and assures Roo that she has improved greatly since her absence.
Her reappearance comes at a difficult time for the Stewart family, as Alf informs them that Martha's condition has worsened and that they must prepare for the worst.
12. Mac confides in Dean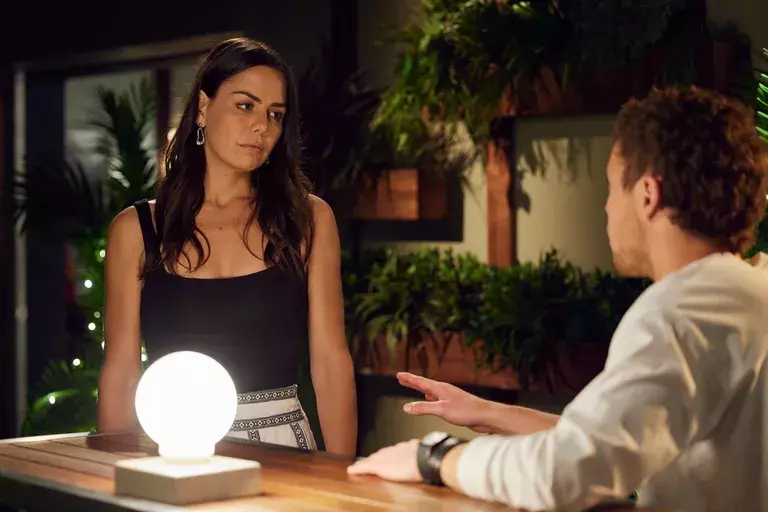 Mac takes a firm stance at work, prohibiting Ryder from launching a new cocktail menu and warning Dean that his days of receiving freebies are numbered.
Later, Mac explains her position to Dean by revealing that Salt is in financial trouble. Her insurance company refused to pay out for the recent gas attack in Salt, which was the final straw.
Mac refuses to consider Dean's suggestion that she ask Logan for financial assistance.
13. Ryder and Dean go on a search
Dean enlists Ryder's help in gaining access to the Salt accounts. They discover that Mac's financial problems are far worse than they had anticipated, and that the company will have to close soon unless things drastically improve.
Dean approaches his father for assistance, but Rick exacerbates the situation by humiliating Mac with a low-ball offer to buy the restaurant.